---
J.Rad w/ Otherwise
On March 12th J.Rad will be performing live with Otherwise at Revolution in Amityville, NY! We will also be sharing the stage with Eternity Fallen and Terra Stigma. Click the image below for tickets and info.
---
Meet The Machine!
With a new year comes new opportunities, and this year comes with a new band member. We are extremely excited to introduce you to our new bass player Kareem "The Machine" Clarke!


We are hard at work rehearsing, booking, and getting ready to bring a lot of the new songs out to the shows. Speaking of which, our first show of the year will be at Revolution on March 12th in Amityville, NY with Otherwise! So stay tuned for more show announcements and come out to meet the newest member of the J.Rad family!
---
New Online Store!
We have a brand new online store with tons of great merchandise. With everything from clothes to bags and hats to mugs, there's no way you won't find something you love! (Just in time for the holidays too.) Head on over to the Official J.Rad Store and see for yourself! Click the image below to enter the store.


---

Sick Fantasy Album Review!
Metal Odyssey recently reviewed our new album Sick Fantasy! Click the link below to read the full review. Thanks to Stone from Metal Odyssey for the incredible compliments and honest thoughts!

http://metalodyssey.net/2014/11/03/j-rad-sick-fantasy-new-album-of-hard-rock-splendor-is-stones-metal-pick-of-the-day/

---

Sick Fantasy Out Now!
It's official! Our new album "Sick Fantasy" is now available worldwide! Make sure to get your copy today through iTunes, Amazon, Google Play, Spotify, CDBaby, and every other download/streaming service. Or, go to the Official J.Rad Store and pick up a hardcopy so you can get all of the lyric sheets as well!



iTunes
Amazon
Google Play
Spotify
J.Rad Store
CD Baby
Rhapsody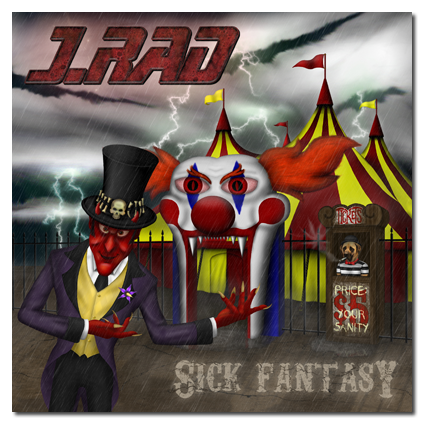 ---

Mo Sticky Jams with Legends
On Saturday, October 25th our drummer Mo Sticky will be jamming with rock legends in celebrationi of the 31st Anniversary of Finger's Metal Shop on 102.3 WBAB! Sticky will be jamming with Jay Jay French and Mark Mendoza of Twisted Sister, Mike Orlando of Adrenaline Mob, Frank Mullen of Suffocation, and Joe Rock. There will also be performances by Doro, Riot, and Killcode. This is sure to be an awesome night so come down and check it out!

Click the image below to purchase tickets.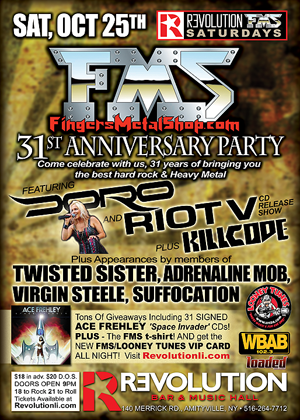 ---

"Sick Fantasy" Release Date
Our new album "Sick Fantasy" will be available for download on iTunes, Google Play, Amazon, Spotify, and pretty much every other download and streaming service on October 28th! But, if you can't wait that long, it's already available in hardcopy at the Official J.Rad Store! Buy your copy today!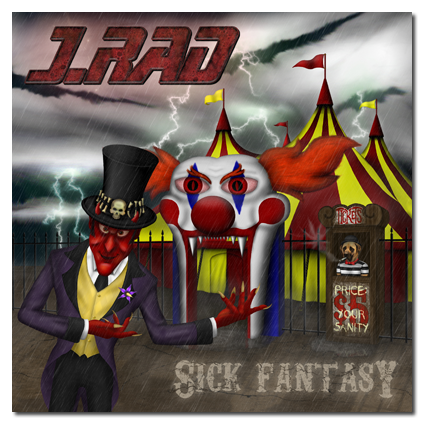 ---

"Sick Fantasy" Hardcopies Out!
Hardcopies of our new album "Sick Fantasy" are now available on the Official J.Rad Store! 16 songs and lots of artwork for only $10!!! Order your copy today!

The official release date for iTunes, Amazon, Google Play, and Spotify will be announced soon!



CLICK HERE TO ENTER STORE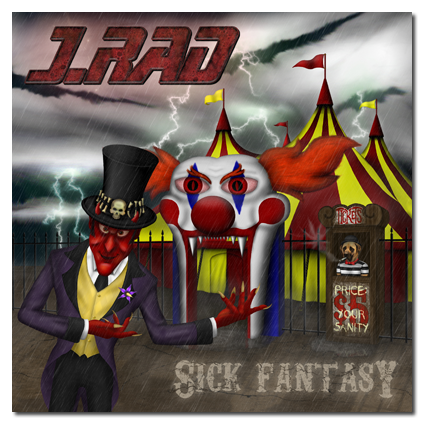 ---

Brand New Website!
Welcome to the ALL NEW JRadRocks.com! This is the best place to go for all things J.Rad. This site will be constantly updates with the latest news, tour dates, merchandise, music, photos, and videos! Stay posted for exciting news like the release date of our upcoming album "Sick Fantasy" and new videos!